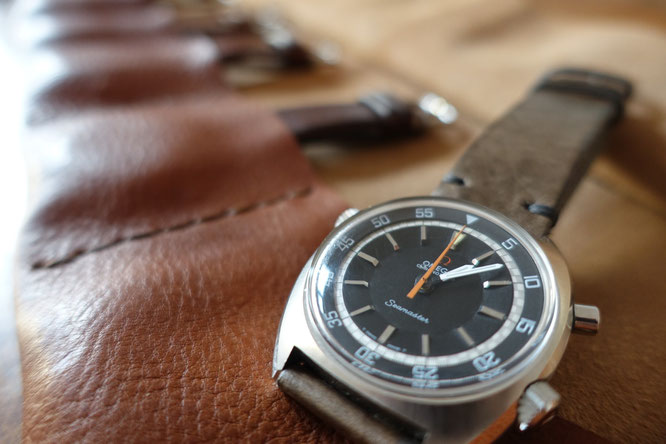 Today you can meet trendy hipsters just around every corner. In terms of style, everyone likes to be unique but by the end of the day we all tend to copy some visionary opinion leaders. Consequently we are riding the same, to the max reduced bikes, wearing the same trapper style full beard and the same full arm tattoos... We all like to be different but finally we all look the same. The sheep follows the shepherd. It just reminds me of the Daytona SS hype during the 90s. But on the other hand there is this cool type of man were you can feel that everything is real - no show just flow. This type of man that never would sell his soul just to be painfully different. He is what he is - authentic...
But let's start from the beginning. A few weeks ago I was desperately searching for a new watch roll to protect my favorite vintage pieces, preferably in leather but please no big brand printed on top and as simple as possible in form and function. After clicking through the net for hours without success, disappointed and close to give up, I found this fantastic HODINKEE interview about watch collector/author John Goldberger by Ben Clymer. Watching the video, something extraordinary happened: At the very beginning I saw this marvelous watch roll. Dark brown, used leather, with rare vintage beauties lying on top. After watching for a few minutes more, I noticed that everything around John Goldberger appears to be absolutely authentic - his characteristic face, his glen check style jacket, his passion for outstanding watches, and finally his cool outworn leather watch roll. Yes, this was exactly the roll I had always been looking for. Only this kind of roll was good enough to give my vintage watches the roost they deserve. My jumpiness was cooling down quickly. Compared to this very cool, authentic piece, every other watch roll, offered on the internet, was looking more or less inanimate. At that moment I realized, that's the classic vintage effect - you're  buying and adapting an emotional history instead of creating your own. That was exactly the point; In order to start my own authentic (hi)story, I had to design my own, optimized, individual watch roll, handmade by a local craftsman.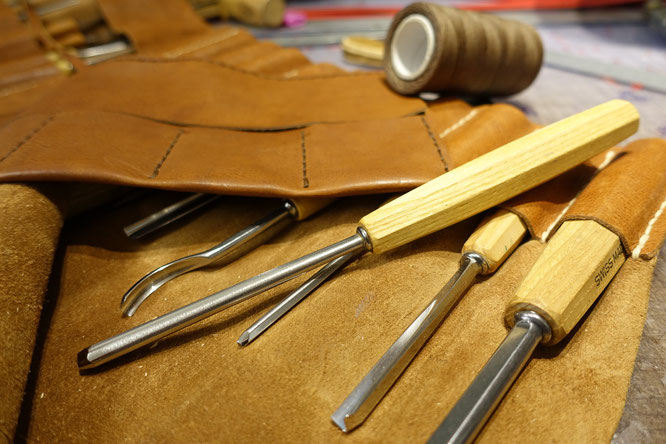 After a short briefing, Adrian from a leather store in Zurich was ready to step in. The final result exceeded all my expectations! My own design, the high quality Tuscan leather, the decorative stitching and the idea that all is handmade by a local craftsman made me a happy man. And the good thing is, I'm now on the right way to more authenticity, starting my own history with my very own watch roll. Or am I just a hipster with a good copy, influenced by an opinion leader? No way, I'm a gent who found an inspiration and made something unique out of it.